Skip to Content
Year-Round Pest Management: Why Consistency Matters
Pest Management is crucial to keep your home and business pest-free year-round.  Every season brings with it a different set of pests. While certain pests favor warmer temperatures and are most active in the spring and summer, others will be more active in the winter to find shelter within your home. 
Unfortunately, pest control is not a one-size-fits-all solution. Knowing how to keep pests away is important. Different pests like different things, and they also thrive in different conditions. That's why at Vogelsang Pest Management, we recommend regular inspections and preventative treatments outside and inside your property. Trust us, the protection and peace of mind you'll get from regularly scheduling pest control services are unmatched.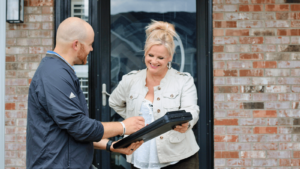 Essential Pest Management Task You Should Do Monthly or Quarterly
As with anything in life, consistency is important.  Here are essential tasks you should do at least quarterly to maintain a pest-free environment year-round. Don't sleep on these tasks if you want to save lots of time, money, and stress in the future!
Inspect your home and seal any openings where pests can enter through.

Check any water leakage in your home, fix them ASAP, and remove standing water as it attracts mosquitoes and roaches.

Store wood piles at least 20 feet away from your home to reduce the risk of termites inside your home.

Declutter and keep your space clean at all times, especially the kitchen and pantry.
Our Elite Control Program includes visits from our team every other month and targets everything from general pests to termites and rodents. Upgrade to a more comprehensive program with Elite Plus to cover the treatment of fleas, stinging insects, and snake repellant.
We also offer a Quarterly Pest Control Program where our team treats the exterior perimeter of your home or building each quarter to control general pests. This program targets common active pests during that time of year. 
Benefits of Ongoing Pest Control Services
If we haven't made it clear enough, consistency matters! If you think you're finally free and safe because you killed that one bug. There are eggs you haven't seen.  If you feel an annual inspection is enough, nope! It's still important to have at least quarterly inspections with a professional pest control company to guard your home or business. 
Be proactive by having regular treatments to prevent infestations from taking hold in the first place. Routine prevention will safeguard your home from damage and save you money in the long run.  It will also help maintain a healthy and safe living space for you and your family so you can feel more comfortable in your own home.
Vogelsang Pest Management offers various pest control services for homeowners and businesses throughout St. Charles, Lincoln, and St. Louis counties in Missouri. Contact us to schedule an inspection today!