Skip to Content
Comprehensive Pest Control Services
When you contact Vogelsang Pest Management for pest control services in Wentzville, MO, and the surrounding areas, we will always provide you with a free inspection before we take any action. Why? Pest management is a complicated matter. It requires knowledge of various pests, what attracts them, and what solutions work best to keep them away. The answer is not the same for every pest. With our 30 years of experience, our inspection will help us determine whether you have a pest infestation that needs treatment and the best method to tackle the problem based on the severity of it.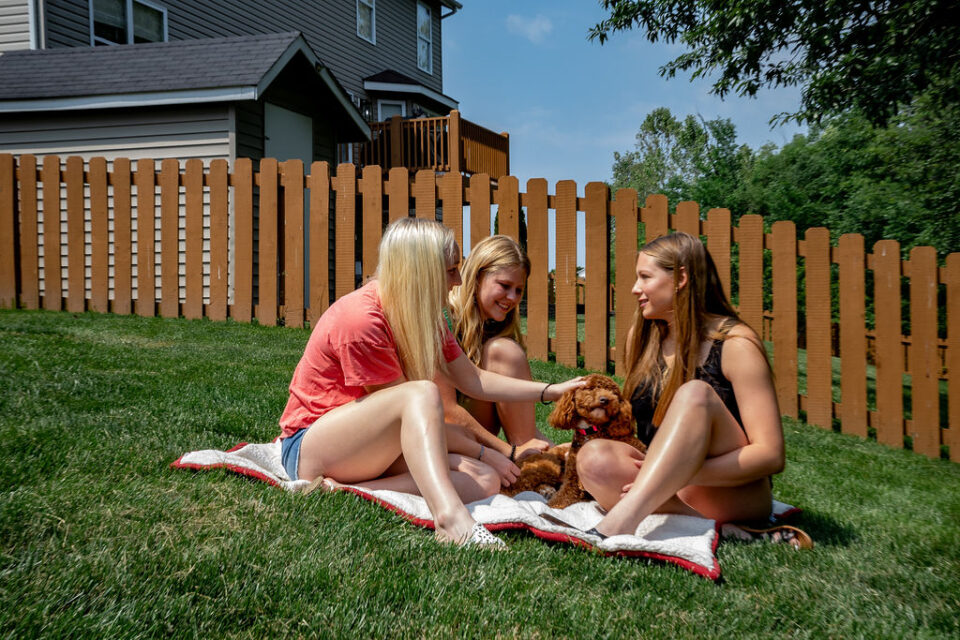 Residential Pest Management
If there's one thing every homeowner wants, it's to live in their home without any unwanted guests in the form of insects, bugs, or rodents. However, it's common for these things to find their way into our houses when they're on the hunt for food and water and ideal living conditions. We provide free inspections with estimates for our services. When you hire us, we perform a thorough cleanout of your pest problem. If requested, and it is our advisement that homeowners consider this, we can continue to come back and treat your home's exterior on a quarterly basis to keep your house pest-free.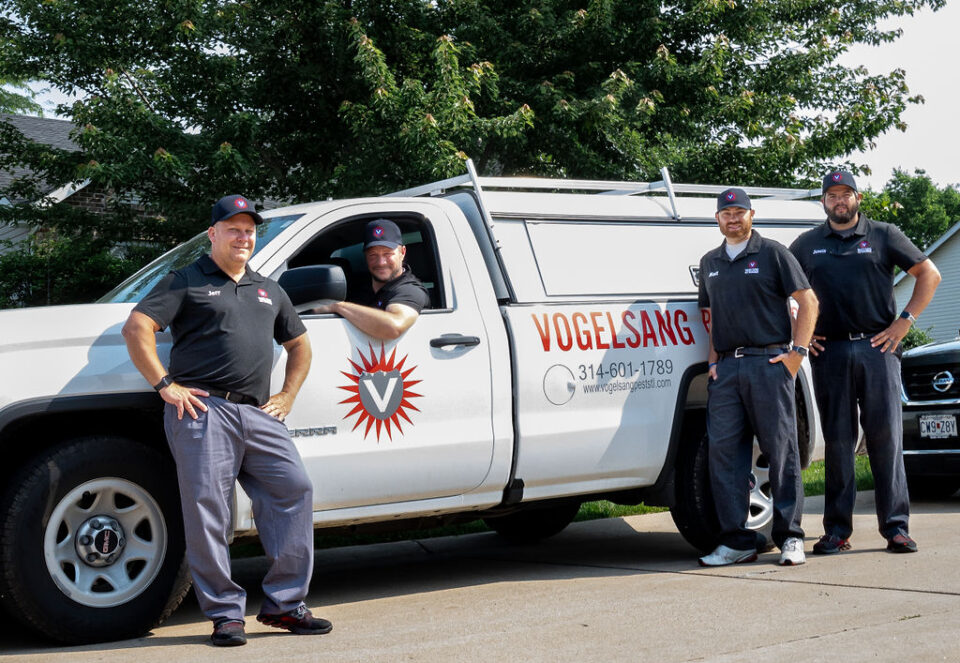 Commercial Pest Management
Our experienced team has the knowledge and tools to treat pest control issues for businesses in any industry. From office buildings to retail establishments, we can control your pest issues to ensure a safe and healthy environment for employees and customers. Foodservice and food industry businesses are especially susceptible to pests because many, such as ants, roaches, and mice, are attracted to sweet, starchy, and greasy foods. However, don't let a pest problem keep you from doing business and upholding your reputation. Give us a call for a free inspection.
Professional Holiday Light Decorating
Make the holidays around your home a little brighter with festive light decorations by Vogelsang Pest Management. Our professional light decorating services are a stress-free way to add custom lights to your home or shrubs in your choice of color. We take care of everything from the setup to the take down and even store them through the year for you.
We Have a Pest Control Program for Everyone
Whether protecting your home or business, taking care of your investment is critical. Vogelsang Pest Management offers residential and commercial solutions to get rid of pests with ongoing treatments to ensure they don't return. Contact us to schedule a free consultation today.
Customer Reviews
Vogelsang has been awesome. Not only have they taken care of our pest problems, but they have also helped us with our Christmas lights. The top-quality company, top quality people, and best yet a top-quality experience. I cannot recommend them enough. Please connect with me for further reference. I am glad to extol how great they are!!!
Jeff is one of a kind. It is obvious after meeting him that he genuinely cares about his clients and loves what he does. I am so grateful that I was referred to him - my parents and other friends also enlist his services - and I have observed over the past few years his willingness to drop everything and come to the rescue, be it due to ant infestations or other issues. So happy I am now among his clientele!
I highly recommend Vogelsang pest management I have been using them for over 5 years, and have never had a bad experience. They are extremely responsive, polite, and punctual. I have used several other companies before finding Vogelsang, they didn't come close in price or service.
They're great to work with. Responsive, professional, and courteous. If a problem arises, I trust that they will take care of it.
If you are looking for AMAZING Customer Service and Reliable Work you need to call Vogelsang Pest Control today. Jeff and his team have been serving many satisfied customers for years :)
Showed up on time and extremely professional. Did a great inspection. Brings good value to pest management solutions. I will use it again.
The staff is super friendly and responsive.
Jeff is very easy to work with and punctual. Unlike a lot of workers in this business, he really does aim to please you without trying to get over on you. I would highly recommend him!
Great experience. I always told my wife I would spray for her to save some money, but inevitably would forget until there was a problem. Then we were fighting bigger insect problems. They keep you on a schedule and make sure there's never an issue.