Skip to Content
April Is National Pest Management Month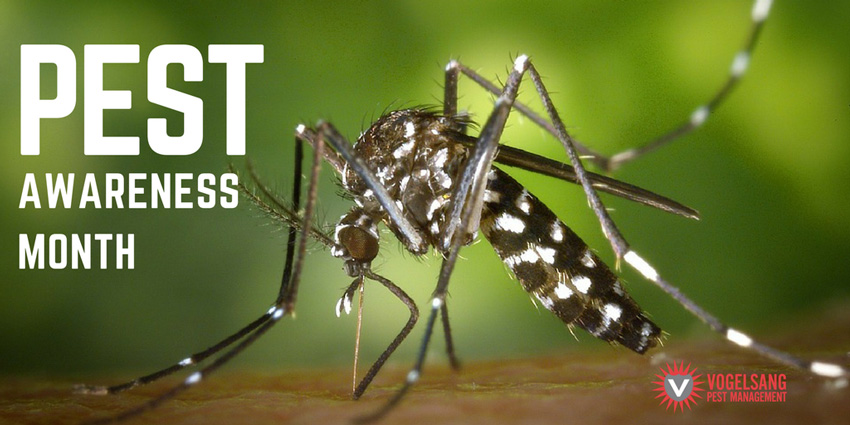 Spring is here and so are the bugs! Here are a few ways you can celebrate the best month of the year, pest management month. There are so many ways to get into the swing of the season, so share these tips with your friends, so that you can all celebrate together and prepare for the upcoming pest season.
Start your spring cleaning!
Get ahead of the curve and begin to clean out the effects of winter from your yard and home. Remove all waste, built up leaf piles, and weeds from the lawn as they can be very attractive nesting grounds to all your least favorite pests. This will make your lawn look great and give you a sense of security about any potential pest problems.
Break out the toolbox!
It's time to fix any rusty pipes or holes in the roof. These can be perfect entry points for pests in your home as the weather begins to warm up. Be sure to also check any holes in doorways or cracks in windows. These can also seem like an open invitation to many unwanted visitors.
Trim your trees!
Cutting away branches that hang low or very close to your home can decrease the number of potential bugs and other pests who can use them as entry points to your home. Make sure bushes or other nearby landscaping is similarly groomed.
Clean up after your pets!
Leaving pet food outside or in your garage can be a hazard when trying to eliminate pests from your home. Pests love to eat their food as well as attach themselves to your furry friends as they enter and leave your home. Make sure to regularly change all food and water for outdoor pets or move it all inside to be safe.
Stay on the lookout!
Keep an eye on potential problem areas or any part of your home or yard where you may have noticed pest activity before. Take precautionary steps to ensure that those areas remain dormant and contact professionals should you see any change or damage to your home. Changes can include pest feces, dead or live evidence of pests, or pest residue of broken down surrounding materials such as wood shavings.